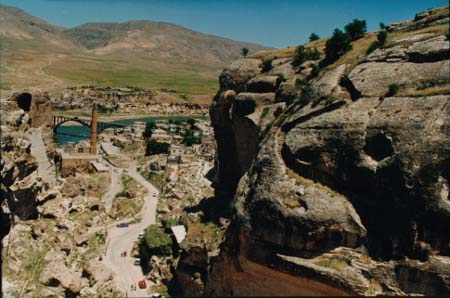 Hasankeyf, is viewed here from the top of the gorge in which the ruins of the old town are set. In the distance the mosque of El-Rizk stands prominently.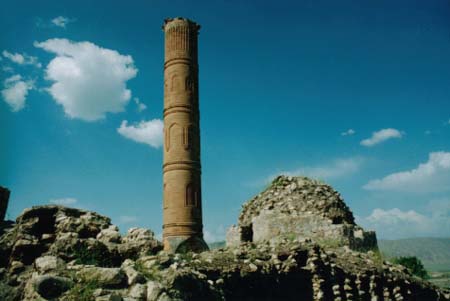 Beneath the broken minaret of the Sultan Suleyman mosque are the ruins of a fifteenth century theological school.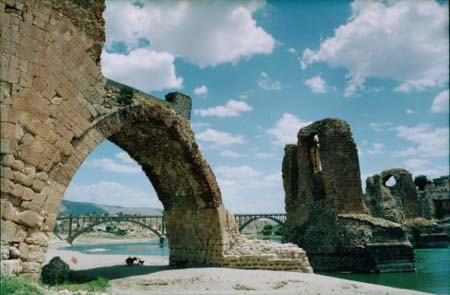 Artukian Fahrettin Karaaslan built the old bridge at Hasankeyf in 1116. Research suggests that a middle vault in the bridge was made of wood and was withdrawn if the town was besieged.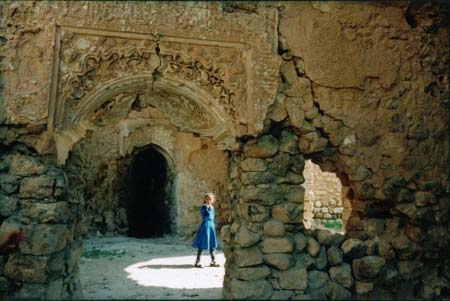 The Koc Mosque, built during the Eyyubi dynasty, was partially excavated in 1991 and is only one of two sites to have been explored at Hasankeyf.




The tomb of Zeynal Bey belongs to the Akkoyunlu civilisation and was built by Uzun Hasan in rememberance of his son. The tomb is located on the outskirts of Hasankeyf and is directly threatened by the Ilisu Dam.